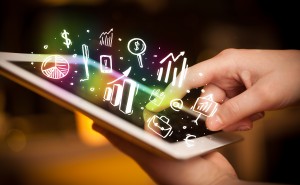 You are probably like most… and wondering why they don't teach you how to run a law firm *and* do marketing in law school. It takes sooooooo much effort to get your phones to ring, to get leads from your website/social media. Now, you are either starting to see the signs of life, or you are doing a lot of volume, but for some reason, you feel like you aren't doing as well as you thought you would be…
To "nail it," you need to invest in the latest trends and one of these is lead conversion and legal case intake software.
This is where you have systems in place to give quality interactions so you don't hemorrhage potential clients daily… how hard do you work to get referrals and how much $ do you invest to get calls/web leads/live chat leads?
What potential clients now expect has evolved as more people are using mobile devices and they can call your office at any time, not just during your business hours…and they expect immediate service or they call 3-4 more law firms in minutes. Did you know that the average person calls between 4 and 5 law firms when they have a legal problem?
While you might be getting hundreds of calls at the office… this does not translate to success. In fact, you could be losing a lot of prospective leads if these callers are not getting the help they are looking for… immediately. How do you service everyone at one time and maintain quality? You have to provide "Uber-like" services and provide the equivalent of "1-Click service."
Über-like Engagement for New Potential Clients
In order to provide this "1-Click service" you need to embrace lead conversion and legal case intake CRM software… it is new technology that is NOT part of your practice management apps.
Selecting the right legal case intake software is critical. Most legal case intake software or legal CRM vendors have only one or two out of several required components, and require costly integrations with outside providers to deliver anything close to Über-like Engagement. It's important that you find the one that's right for your firm. Law Ruler has everything in 1 solution.
1. Better ROI – Return on your Investment of Time and Money
If you are not tracking your legal intakes, then you are losing out on a great chance to improve your ROI. You need to check whether all your calls/web leads are being attended to professionally, that each caller gets follow-ups in the way they want them, text message, e-mail, phone calls, etc. In essence, you need to determine whether you are getting value for your money and deliver content in a medium that people want.
2. Improved Customer Relations
For a law firm, the most important thing is customer retention. There is no definitive answer to this question, but most sources say the answer is that it costs between 4 and 10 times more to acquire a new customer than it does to keep an existing one. Some sources say cost of acquiring a new customer is over 30 times that of keeping an existing one. You don't want callers to think they have been ignored and this is one reason to invest in highly specialized legal intake software. Whether your clients are calling or posting on social media you need to know about it and the best approach is to deploy the best lead conversion and legal case intake software to stay abreast of all company mentions.
3. Evaluation of Conversion
The best marketing campaign are always evaluated regularly. Your lead conversion software CRM also needs such an approach to determine the rate of conversion. This helps you determine the success of your strategy and make changes if need be, whether they are in your org chart, your marketing campaigns, etc.
4. Cost-efficiency
Small law firms can now leverage technology to fight in a very competitive market with bigger companies. You might not have the resources to employ a 24/7 client services department but with legal case intake software you are able to keep overhead low and appear to be that large firm that you aspire to be someday.
Legal case intake tracking is an affordable tool to improve your ROI. This comes as a Godsend in a world where the cost of business operations keeps rising. You can now track every inbound call or web lead to guarantee better conversion and higher ROI.
Want to learn more about how to transform your law firm and start converting more calls/leads?
Please CALL 1-954-800-2204 to instantly start your demo.
This phone number will actually give you a demo of the *same* technology that we offer. Call the number and be amazed with how Law Ruler starts engaging you… Use Law Ruler's proprietary technology to make your firm the "Uber-like" service provider of the legal world.